Where the beauty of elegance begins...
Breaking news!
Holiday Fashion show Thursday, Dec. 13th, at 3pm central time on the Fashion Avenue Boutique page. Photo coming soon!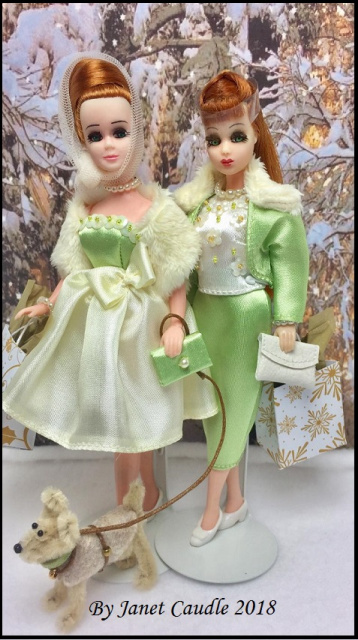 Pistachio 'n Buttercream Fluff & Green Apple Sorbet
by Janet Caudle 2018
**************************
May your days be filled with peace, hope, and joy this New Year!
Thank you for your friendship & support!
Lots of love & dolly hugs, Janet xoxo

Janet's One of a Kind dolls and custom fashions have no affiliation with any doll or toy manufacturing company. Copyright 1999-2018. Janet Caudle owner. This site is not to be copied, reproduced, used or taken without the express written permission of the owner. Barbie is a registered trademark of Mattel and Dawn is a registered trademark of Checkerboard Toys.