Where the beauty of elegance begins...
Wishing everyone a Spectacular 2018!!!
Happy Spring! More blast from the past fashions!
Top of the morning! Happy Saint Patty's Day!
A blast from the past!! A few green fashions!!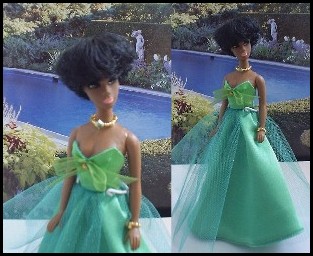 Dublin Nights Shamrock Dreams Fields of Green
Emerald 'n the Dark Emerald Isle
Lime Freeze, Irish Eyes, Luscious Lime & Green with Envy & Back in Plaid
May your days be filled with peace, hope, and joy this New Year!
Thank you for your friendship & support!
Lots of love & dolly hugs, Janet xoxo
Welcome to my little world of original custom fashions for our 6-1/2" vintage Dawn and Pippa dolls. Here you will find top quality fashions created by me, Janet Caudle. This site was created and dedicated to my family and to all my friends I have met along the way. Thank you all for your continued support for my workmanship.
With love, Janet
Email: janetsdolls@janetsdolls.com

Janet's One of a Kind dolls and custom fashions have no affiliation with any doll or toy manufacturing company. Copyright 1999-2018. Janet Caudle owner. This site is not to be copied, reproduced, used or taken without the express written permission of the owner. Barbie is a registered trademark of Mattel and Dawn is a registered trademark of Checkerboard Toys.